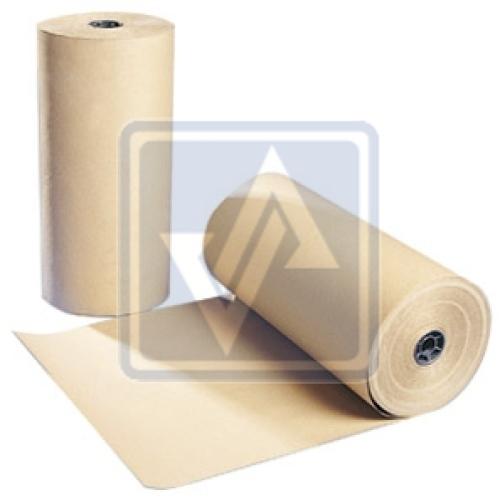 The Absorbent Kraft Paper has a virtuous absorbance and penetrating power. The high thickness Absorbent Kraft Paper is used for lamination. It is utilized for the manufacturing of Sunmica sheets. The Absorbent Kraft Paper is obtainable at the market with leading prices. It is a paper with measured sponginess, which means a high degree of porosity. It is made of clean low kappa hardwood Kraft with good consistency.
Absorbent Kraft Paper is manufactured with high absorbent properties with no sizing. The paper is manufactured to absorb as much resin as possible in the laminates' manufacturing process.
Key features of an Absorbent Kraft paper
• Absorbent Kraft paper has special features of high wet strength.
• High absorbency and find application as filter media, used as laboratory filter paper.
• Other application includes special bags for plantation of saplings.
Uses of the Absorbent Kraft Paper
• Its properties of our Absorbent Kraft Paper make it an ideal base for a range of products used in building and furniture construction where impregnated absorbent paper is pressed onto substrates such as plywood.
• It is useful to create an extremely hard, durable surface.
• Plywood made with our impregnated paper is used in areas such as molds for casting concrete and for truck platforms.
• This paper is also used for cells in humidifier and evaporative climate-control systems, including those used extensively in livestock and poultry farms.
Different types of craft papers and its uses
Steel Interleaving Kraft paper: Steel Interleaving paper is the material of excellent for stainless steel manufacturers globally. It is used to manufacture razor blades, kitchen appliances or wall cladding, stainless steel owes its gleaming surface to paper. The cold-rolling procedure for milling stainless steel depends on interleaving paper at every stage. Therefore, it can be used throughout the entire production process.
Spinning Kraft Paper: The elegant lines and inherent strength of classic woven wicker furniture are created by this. This paper can also be spun for use as yarn in rugs and clothes and can even be waxed for use as matchsticks.
Electrotechnical Kraft Paper: A cleaning technique used for Electrotechnical paper, results in a completely nonconductive paper ideal for protecting electrical components. Used for cables, transformers, and electrical laminates, and ensure low loss factor and high dielectric strength.
Qualities of a commendable Absorbent Kraft Paper Manufacturer
• They must be leading suppliers, traders, and importers of a broad range of optimum quality Kraft and Coated Papers.
• The product range offered by them is comprised of Kraft paper, Kraft board and duplex board white & grey.
• From the vendors' perspective these products should be manufactured as per the industry set standards by using advanced machinery.
• Procured from reliable vendors of the industry, these products are known in the market for their impeccable finish.
• They must offer affordable prices; these products are highly appreciated among our customers.
• They must be able to offer these products in bulk quantities.
• They have been able to establish ourselves prominently among their counterfeits.
• They constantly strive to anticipate the rapidly changing needs of our clients and to develop new services to meet those needs.