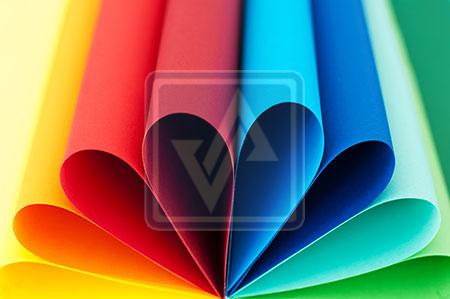 Paper containers, recognized as paper container packaging, are a cost-effective way of moving, transporting and maintaining various items in the Community. The use of paper-based packaging occurs daily because it is designed to be robust and lightweight to satisfy customer needs.

Produced from renewable sources, the utilization of paper-based packaging would provide us with a viable, productive, and secure environment, among many other advantages.

Poly Coated Paper: Polycoated paper from Poly Coated Paper Sheets Supplier Hyderabad is high-performance, designed to ensure the heavy-duty protection against water, grade, and oil you need. Polycoated Food-grade paper complies with FDA and is available in a variety of layouts and grades.

Renewable Resource: Paper comes from trees that are extracted and replanted, making it a renewable option. That goes without saying that paper can be recycled. Compare this with non-renewable sources such as oil, which may eventually disappear and have a far more environmental impact.

A side advantage of using paper is that it provides companies with an opportunity to plant and preserve forests rather than repurpose land for other purposes. Paper can be recycled infinitely; it will not degrade although recycled many times.

Manufacturers have extensively used packaging materials because it offers users comfortable and easily carried storage and usable packaging. In addition, this type of packaging is extraordinarily safe to the atmosphere and is produced in all forms and sizes utilizing recycled materials.

There are factors for which paper-based packaging has been used and acknowledged more frequently than a plastic container. It's not just the end-user but also the surroundings because of its benefits.

● Biodegradable Materials: Paper packets are made of renewable energy resources such as paper products which provide separate qualifications for ecological sustainability. Like timber, the raw material could be obtained from sustainable forests and is quickly reusable and, by concept, biodegradable.

● Multi Usage: As many items like paper-sacks, fibre-board, and paper sacks can be reused. In contrast to paper, plastic bags can be reprocessed to plastic bags only. Moreover, improved paper bags enable the preservation and protection of food and shelving of dry foods in the cabinets.
Bio-based barrier components could soon overtake plastics in many implementations with substantial paper bottles created for carbonized drinks and even milk.

With Poly Coated Paper Sheets you could even have waterproof paper plates or cups for having drinks.

● Top-Shelf Solution: The packaging of paper makes the brands comfortable and visible. Furthermore, its benefits include the convenience of products that show their distinctive packing materials and graphics in order to tell the plot of a brand, its superior preservation of the products and the ease of stacking.

● High Durability: Paper bags are reliable and ecological. In specific, carboard boxes handle and stand upright higher weight. The material will also be fresh with progressive packing of paper. Paper can flavour while helping to keep pests away, so it is a great alternative for good sealing of things like flour and spices.

Final Words:
Paper-based packaging is presently the most ecologically helpful option in the industry and has been used with an expanding number of products through innovations in engineering and physical science. Paper packaging can be reused, recycled or transformed into a resource for renewable energy and has much less an environmental impact than alternative solutions.
This entry was posted on April, 15, 2021 at 09 : 55 am and is filed under Paper Sheets. You can follow any responses to this entry through the RSS 2.0 feed. You can leave a response from your own site.