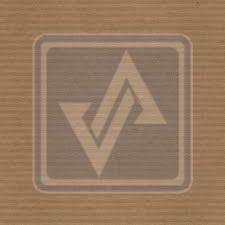 Ribbed Kraft paper sheets are a tough brown wrapping paper proposing a cost-effective way to cover and pack packages for retailers and dispatch. This kind of kraft paper sheets is a quality packing solution for forming professional and presentable packages. These brown paper sheets are useful for light to medium-duty use. These are available and sold in reams of 240/250 sheets.

Applications of Ribbed Kraft paper
Due to its strength, Kraft Paper is beneficial in many industrial and commercial applications. The matter is used in packaging services for packing, covering individual items, bundling and gap fill. Also, Kraft paper works as weight binders within layers of palatalized products. Along with these popular applications, ribbed kraft paper is relevant for floor covering in operations like fibreglass operations and the painting of interior spaces, paint masking and couch covers.

Kraft Paper has long been a standard option in packaging for one reason: it just works stupendously.

With all of the potential aspects of protection during packaging and shipping, ribbed Kraft Paper by Ribbed Kraft Paper Supplier India stood the test of time and has endured them very well.

Let's take a look at the benefits of Kraft Paper for packaging purposes in enhancement to other uses:

Durability- ribbed Kraft paper is durable and can endure industrial pressures to defend property and materials. The durability of Kraft Paper stands out amongst other choices when it comes to protecting products and materials.

Pallet Uses- Having anti-slip ribbed kraft paper between layers of boxes, bags, and other materials, reduces breakage and protects the shipped products. With the use of pre-cut sheets, the palatalizing of products becomes even faster, while saving money in the long run by producing an added layer of protection. Using this Paper cardboard slip sheet on the second layer of concealed items prevents entire loads from driving while in shipment.

Wrapping item separately - Pottery style stores and craft stores use Kraft Paper to wrap products individually. It presents an affordable layer of shield at the petite cost of alternative products.
Entrepreneurs use ribbed Kraft Paper to wrap individual items because they want their products to be delivered in one piece and be ready for use by the consumer or end-user.

Gap filling- Have you ever opened a box and have packing peanuts spread up all over the room. Why not. These have their substantial role in the packaging world, but from time to time ribbed Kraft Paper may be a better option for gap-filling applications due to its superb qualities, lightweight, sturdy, and reusable.

Floor- Covering- ribbed Kraft paper is comfortable to apply to boards to preserve surfaces during manufacturing and construction. Some use Kraft Paper to prevent fibre glass from being ruining flooring. Others use it in rolls form to protect their customer's flooring during contraction and transformation projects.

Paint covering- Overspray from the painting, can ruin a car, boat, or building. Using Kraft Paper to mask items after painting will prevent unnecessary overspray and ultimately save time and money.

Ribbed Kraft Paper Supplier India facilitates with
• high quality product
• timely delivery
• affordable price
• customized option
• bulk supply
This entry was posted on March, 27, 2021 at 10 : 16 am and is filed under Kraft Paper. You can follow any responses to this entry through the RSS 2.0 feed. You can leave a response from your own site.